Finally. After all obstacles that occurred recently, all preorders of AnaPur are shipped now. I would like to thank all customers for their patience.
And as some of you already noticed…
We have a NEW AnaPur here!
Yes, the new version "+" is available in our e-shop from now on. So what's new in it?
AnaPur + is more nutritious
The target here was to stuff more nutrients into AnaPur. We managed to put 10% more calories in the "+" recipe and spread them among proteins, carbs and fatty acids so their ratio remains the same. New AnaPur "+" has 2200kcal per daily portion. That means that one rich meal you has 440kcal and the portion still weights only 100g.
AnaPur will feed your bacteria
Another great thing in the new AnaPur is the new ingredient – Chicory root extract. Chicory root extract is full of so-called fructooligosaccharides. It is a type of carbs/ fiber that does not work as a source of energy for your body primarily, but as a great source of energy for your intestinal bacteria. In other words, it works as a feed for your natural intestinal microflora.
(Some of you maybe know or use probiotics. Usually probiotics are colonies of living bacteria that are commonly used for strengthening the immune system. In this case Chicory works as prebiotic. That means it is not bacteria itself, but a food which helps your natural intestinal bacteria to grow.)
It is commonly known that majority of our immune system is in our intestines. And now, thanks to AnaPur you can "feed up" your bacteria and get your immune system prepared for all the germs that attack us during the winter.
Read more about benefits of fructooligosaccharides.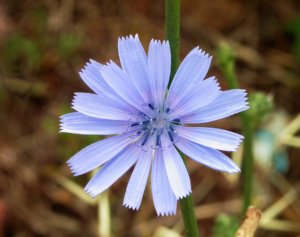 New package
First thing I wanted to change in my early versions of AnaPur was adding the liquid oil. I was bothered with pouring the oil form a greasy bottle and therefore I chose to get all fatty acids from chopped nuts. Another thing was complicated dosage. Constantly searching for the scoop and spilling powder wasn't exactly the most convenient way to prepare AnaPur.
Therefore the new AnaPur is now packed to single portion bags. No scoop needed anymore. Just open the bag and put the whole content into the shaker and that's it! Each bag contains a portion of 100g of AnaPur. And in case this would be too big for you, you can always close the zip and leave some powder for later use.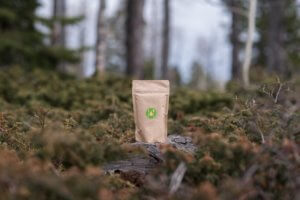 Lower price on bigger packages
Despite the nutrient content increase and innovative packaging, we lowered the prices of bigger packages of AnaPur. We hope this will help our customers to economize more on healthy food and benefit more from this decision.
I believe the new recipe and packaging will serve all of our customers better. So far the first feedback on this is excellent and the new AnaPur quickly gets out of our stock, so if you want to try it before the Chiasmas comes, it's about time to order it.